Ha Ha - Very Funny
So I get this email from a friend. It's got a link so I just click over.
Now I have to be honest - I'm exhausted and not really paying attention. I didn't read the email. I just clicked. If I'd have read it I would have known better.
But the funny part was - when the "results of the search" came back I just sat here gapping at it. THEN I started laughing.
Huh. Got Me.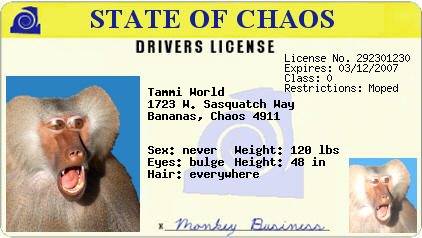 With friends like these.......
*oh, and yes, I used my "real name" the first time. You know my thoughts on keeping some mystery.
Posted by Tammi at July 26, 2006 06:00 AM | TrackBack