You Won't Want to Miss This!!!
Well, have I got a deal for you!!!
I just finished posting one of Mama Vi's infamous handmade baby blankets for the Valour IT Auction.
And is it ever cute.....check it out below the fold
Now you need to remember I take horrible pictures but you can still see how precious it is.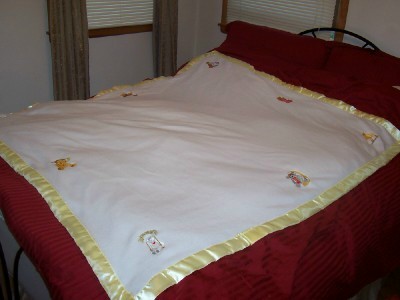 This 60" x 45" cuddly blanket is fully washable. In fact it gets better with use! Love does that, you know.
Here are a couple close-ups of the different teddy bears.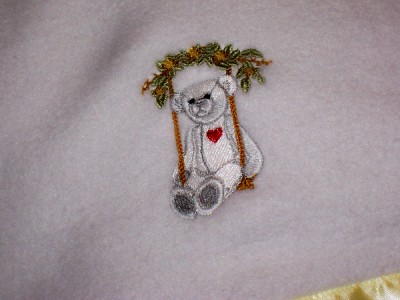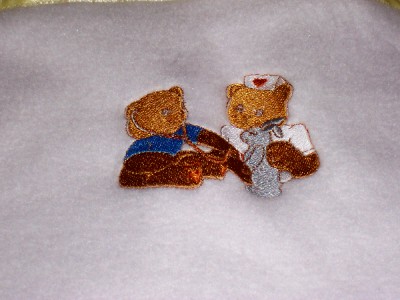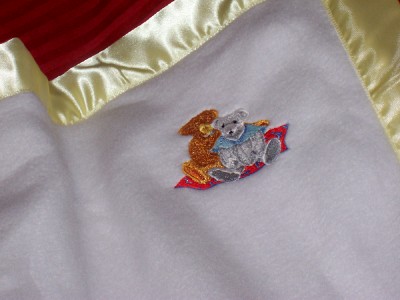 Isn't it just adorable? So hurry up - head on over and start the bidding!!!
Posted by Tammi at November 4, 2007 08:01 AM | TrackBack