Because I HAVE No Pride
Well, today's little "shindig" was kind of a bust. The weather is BEAUTIFUL. No one wanted to shop. Hell, who knows how many nice weekends we'll have.
I didn't even want to be there.
But I was, because that's just part of my job.
I did get a couple of pictures that I'm allowed to post. And because I have no pride, what so ever, I will post them.
Below the fold.
I said I have no pride, not that I was stupid........
Me and Ronald....just another clown in my bed......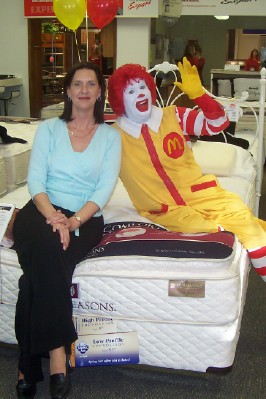 This one will probably haunt me. I am so tired I don't even know how it happened. But it did. Here's the proof.......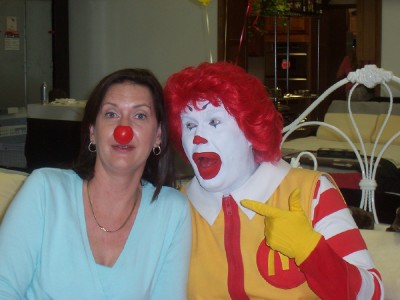 If nothin' else, the kids all seemed to enjoy themselves.
Posted by Tammi at September 22, 2007 04:13 PM | TrackBack