Rambles and a Surprise
Well, it looks like weather blogging again. We didn't get much snow at all. Just slush. Icy slush. Lana and I are going no where today. They've been out plowing and putting salt down since 5:00am, and the road is still coated.....
Now I don't know if it's Karma, kizmet or what, but this morning all of a sudden my Firefox is working. Hasn't worked in about 6 months. Don't care how it happened, just glad to have it back.
On a more serious note - I was watching Sleepless in Seattle this morning. Damn, I just love that movie. Anyway - it hit me. Magic. Love. You can't force it, but when it happens, it's like a force that just over comes us.
Well, I realize I haven't been completely honest with you folks. You see, I recently fell in love. I've felt the magic and it actually moved me to step outside my current "comfort zone".
Now, since I don't want to make anyone uncomfortable with me sharing such a personal side of myself, I'll post a picture of my new love in the extended entry.
It was love at first sight. I "have a thing" for black leather and when you're looking at 75% off pricing, I'd have been stupid for not stepping up to the plate on this one. Afterall, how ofter are we offered the opportunity for true love?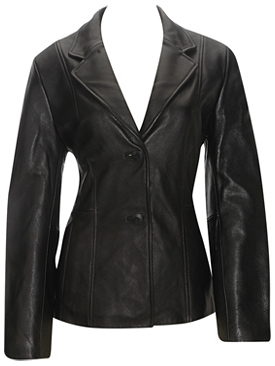 PETA can kiss my ass - this bad boy's the real deal!!!
Posted by Tammi at February 25, 2007 07:56 AM | TrackBack