I Missed It!!
I missed her birthday.
Damn it.
So - even though it's a bit belated - Happy Birthday Ktreva!!!
I was tryin' to think what to "get" for a gift. But then I read that Contagion has actually trimmed that damned mustache. THAT Rocks!!
You have two adorable sons.
A job you love.
Hell - what DO you get for the woman who has everything?????
So here it is.
You name the date and time. It's a girls day. Lunch, shopping, maybe a movie, drinks.
Just let me know when.
But damn - I hate that I missed it.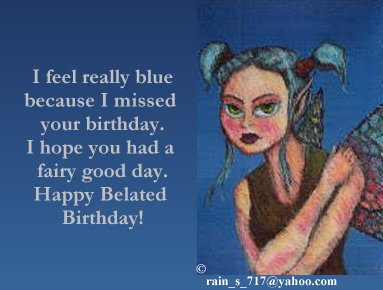 Posted by Tammi at July 18, 2006 05:52 AM | TrackBack