And the answer is....
Belfry? The Belfry is what y'all think I should call my HOME?!?! My Sactuary? My Haven???
:-)
Leave it to T1G to come up with that suggestion!
The Belfry it is. But just remember - when you come to visit - that means you're just as batty as I am.......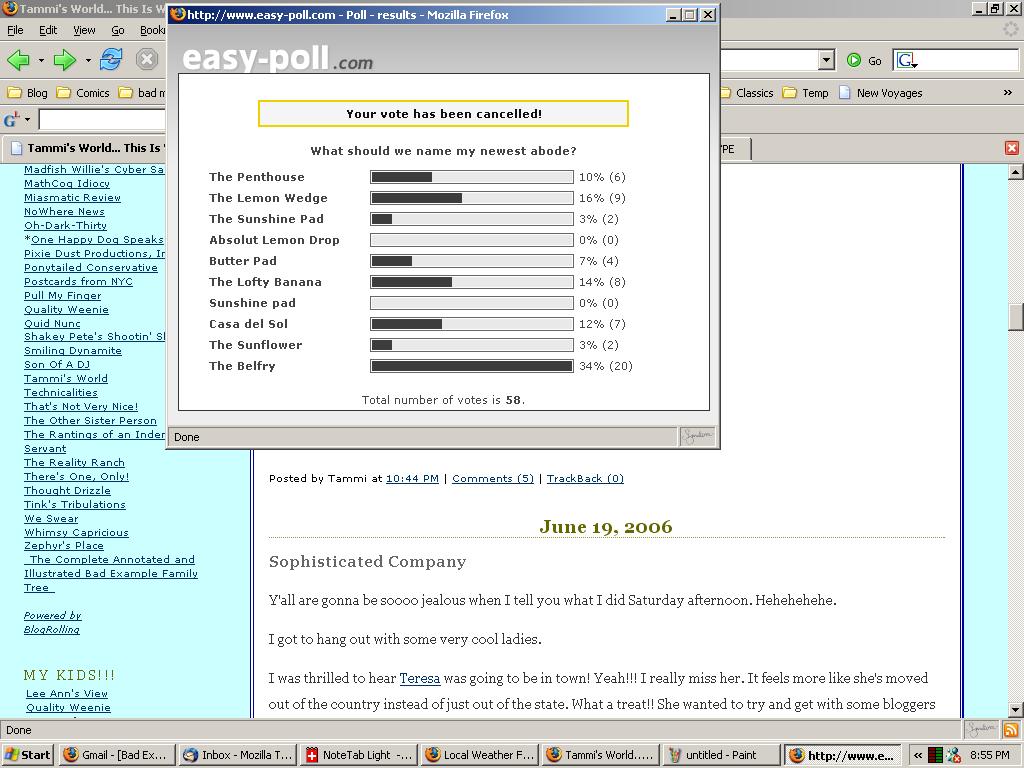 Oh - and for those that need the stats - they're in the extended entry!!!
Thanks so much for this. Y'all made my week. It was fun!!!
First - I realized that next day I duplicated an entry. Sorry about that. But changing it would have changed the data and THAT I won't do. :-)
Total # of votes: 58
The Belfry - 20 votes 34%
The Lemon Wedge - 9 votes 16%
The Lofty Banana - 8 votes 14%
Casa del Sol - 7 votes 12%
The Penthouse - 6 votes 10%
Butter Pad - 4 votes 7%
The Sunshine Pad/The Sunflower - 2 votes each 3% each
Absolut Lemon Drop - 0 0%
Posted by Tammi at June 20, 2006 09:00 PM | TrackBack