Happy LATE Birthday
I'm a bad blogmama.
I missed my oldest's birthday.
Quality Weenie had a birthday last week. Happy Happy Birthday Darlin'.
I've been searchin' and searchin' for a gift - and this is the best I could find.
May this year be the best ever - full of love, promise, joy and laughter!!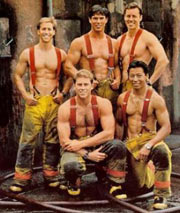 BTW - I'm rather partial to the one in the middle of the back row - just in case you're feelin' generous and all. ;-)
Posted by Tammi at May 30, 2006 11:36 AM | TrackBack